The Cycle to Work Scheme
The Cycle to Work Scheme is a great benefit to customers who have employers enlightened enough to offer this.
It can reduce the cost of a bike by up to 42% depending on the tax bracket that you are in and the cost can be spread over 12 months or more. It works by your employer paying for the bike (or a portion of it) and you repay your employer out of your gross pay. Until recently the amount the employer could contribute was limited to £1,000 but normally the employee can top up the difference. However, recently this £1000 limit has been lifted, which is especially helpful for e-bike of course. It is up to the employer to decide if they will increase the limit so this is a question you should ask them when applying for the scheme.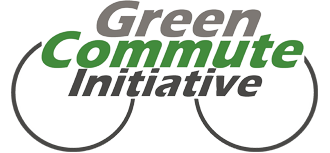 We work with many Scheme providers, but we recommend Green Commute Initiative as a Cycle to Work Scheme provider. They have relatively low commission rates and provide an efficient service
It works like this:
Find out if your employer offers this scheme or one like it
Visit our shop and choose a bike that you would like. If needed, we will give you a quote that you can give to your employer.
You will be issued with a certificate.
Bring your certificate to the shop with your ID and we will give you the bike and any other accessories that you add into the package.
You will pay the cost of the bike in instalments out of your gross salary, thereby saving on the tax and national insurance, making a saving of between 32% and 42% of the cost of the bike.
After the repayment period your employer can sell the bike to you. This can often be for a nominal amount but could be 7% of the value of the bike.
Example
Bike Cost of £999. Your tax rate is 20% and Employee's National Insurance rate of 12%. Repayment period 24 months
Monthly payments : £41.62 out of gross salary. The net cost to the employee is £28.30 per month or £697.32 in total. This represents a saving of £319.68 – or 32% of the cost.
As noted above the limit of £1000 has now been removed by the government but you should ask your employer if they now allow a higher limit.
Finally please note that there is a saving to your employer as well as they do not need to pay Employer's National Insurance on the cost of the bike.
Please note: we reserve the right to add a surcharge onto the cost of the bike, in order to reduce the impact on us from the charge by the cycle-to-work scheme provider. Some scheme providers can take 10% or more of the purchase price from us.
Any questions please ask… 01483 808765.